Library News
Covid-19 related service updates, upcoming events, resources, services, library announcements… It's all here!

Update October 27, 2021: The Spooner Memorial Library Board met yesterday and discussed next steps in regards to their Pandemic Policy and plan. At the Board meeting it was determined that the extra...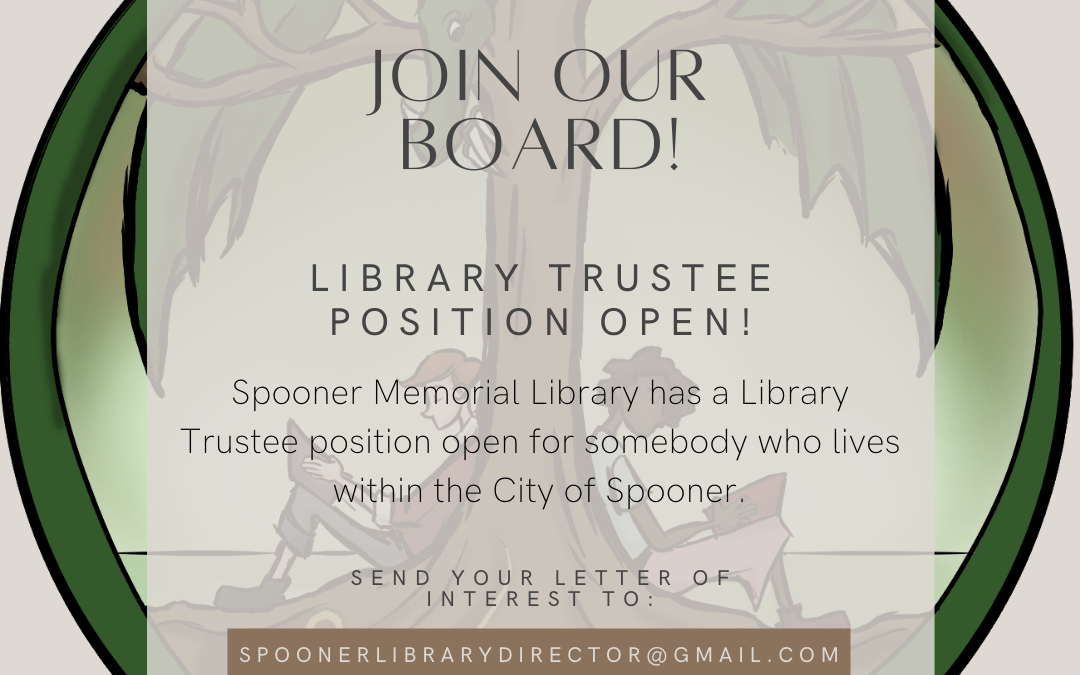 We are looking for a new Library Trustee from the City of Spooner. If interested, please submit a letter of interest to the Library Director, Angie Bodzislaw, at spoonerlibrarydirector@gmail.com.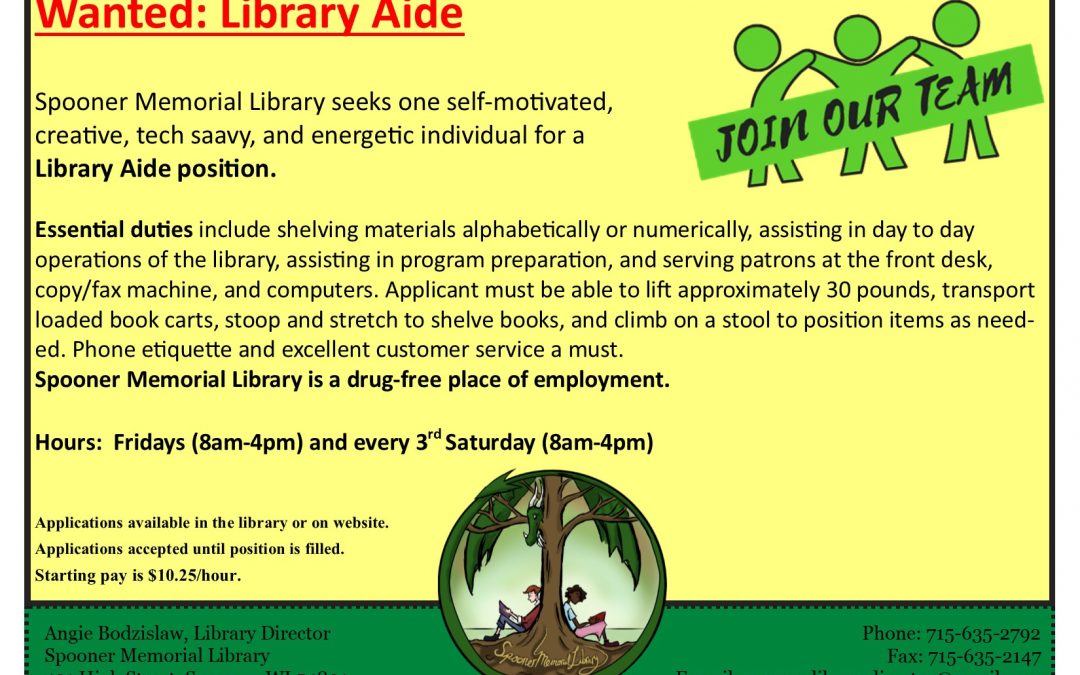 We are hiring! We are looking for a Library Aide to work Fridays, 8-4 and every 3rd Saturday. You may complete an application at any time to be considered for future positions. Positions will be...