History
Dr. George N. Lemmer, a Spooner physician, coroner, and drug store owner, built his home on the southeast corner of High and Walnut streets in the summer of 1903. In 46 years the Lemmer home would become the site of Spooner's public library, but before that the library would have several other homes.
Spooner's first public library was opened in 1915 financed by local fund-raising events and under the leadership of a local women's group, the Spooner Study Club. One of the first library buildings was a former schoolhouse which for many years was located on the alley on Summit Street where the north end of the fire hall now is. That building has since been moved to the southeast corner of Front and Oak streets.
The library's next home was in the basement of the new city hall which was built on Walnut Street in 1937. That location is now the parking lot across from the present Northwest Sports Complex. Then in 1949, the city purchased the Lemmer home to house the public library which had seriously outgrown its small basement space. Going up a few steps into the house's porch to enter the library, patrons could choose books from shelves in the Lemmers' former living quarters. One of the main rooms – the living room, which had a fireplace – held books for adult readers. In what had probably been the Lemmers' dining room, the librarian sat at her (checkout) desk, ringed by reference books. The doctor's former bedroom held books for young adults. Other smaller rooms, adjacent to the librarian's station, held books for children in grades 1-5 and provided storage and a work area.
The Lemmer house was a vast improvement over the basement accommodations in city hall, but soon it, too, was woefully inadequate for the library's growing efforts to serve the community.
In 1962 the city appropriated $46,000 to build a new, large L-shaped library on the site of the Lemmer home. But constantly growing patronage, expansion of the book collection, and addition of video and audiocassettes, computer/Internet services, and more soon brought the need for yet more space.
In 1997, funding was raised – mostly on the local level from individuals and businesses, and the 1962 library building was extensively remodeled and enlarged at a cost of $234,000.
This was cited from a book compiled by Sharon Tarr, Spooner Heritage Tour, page 11.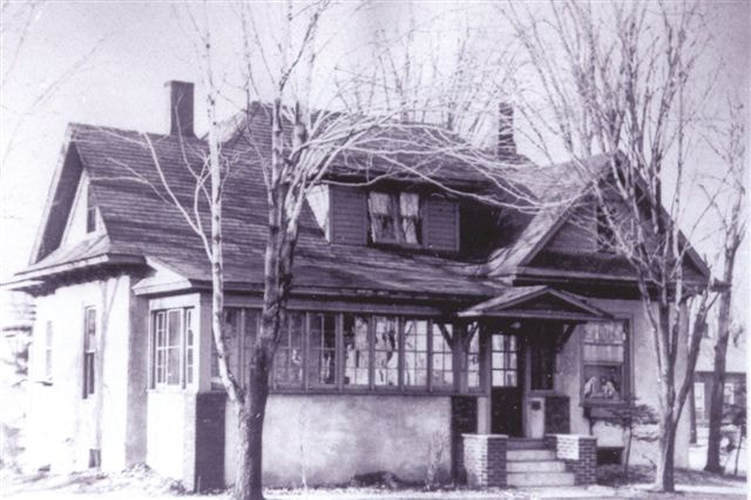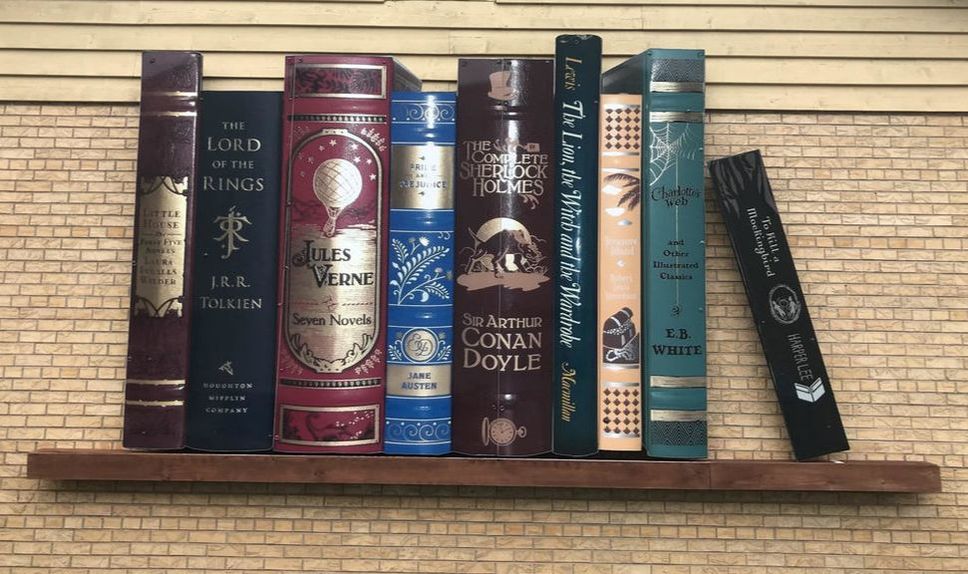 Mural on exterior of library, created in June 2015 to celebrate the Library's 100th anniversary.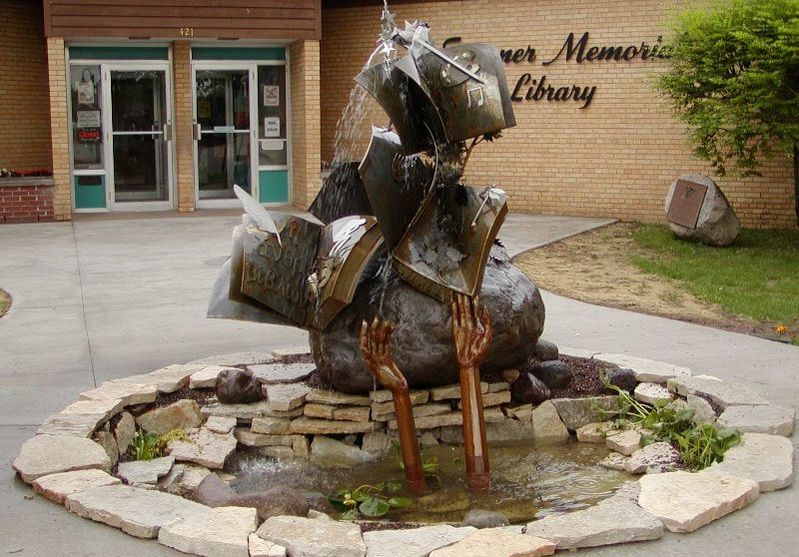 "Rivers to the People" sculpture by Sara Balbin, installed in 2002