Spooner Community Powered Project
Help Spooner Grow! Is an interactive activity to help our community share their perspectives on the strengths, needs, and resources in our community. We invite you to get involved at local events, look through the photos below, or use the interactive image  at the bottom of the page to read and reflect on the responses.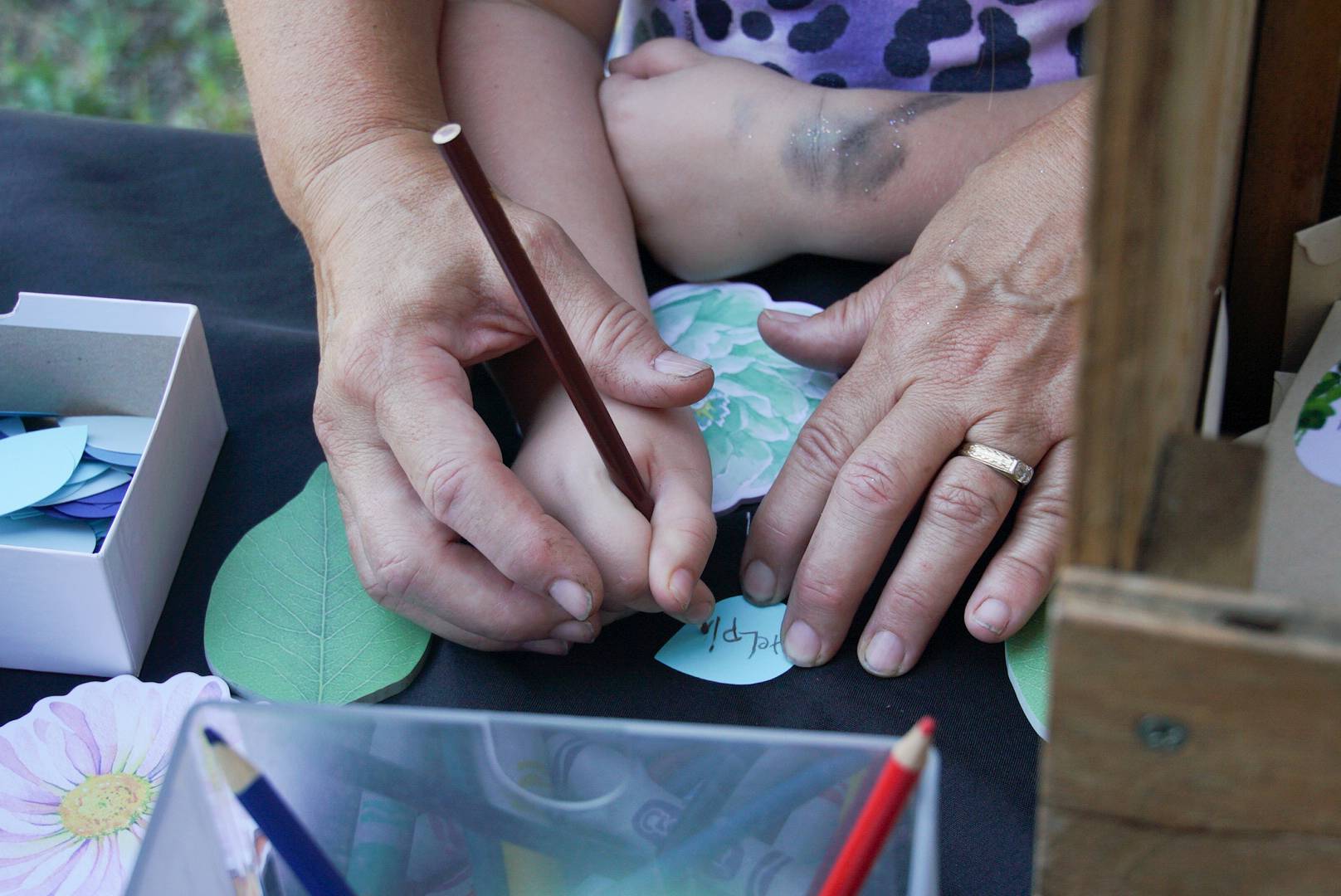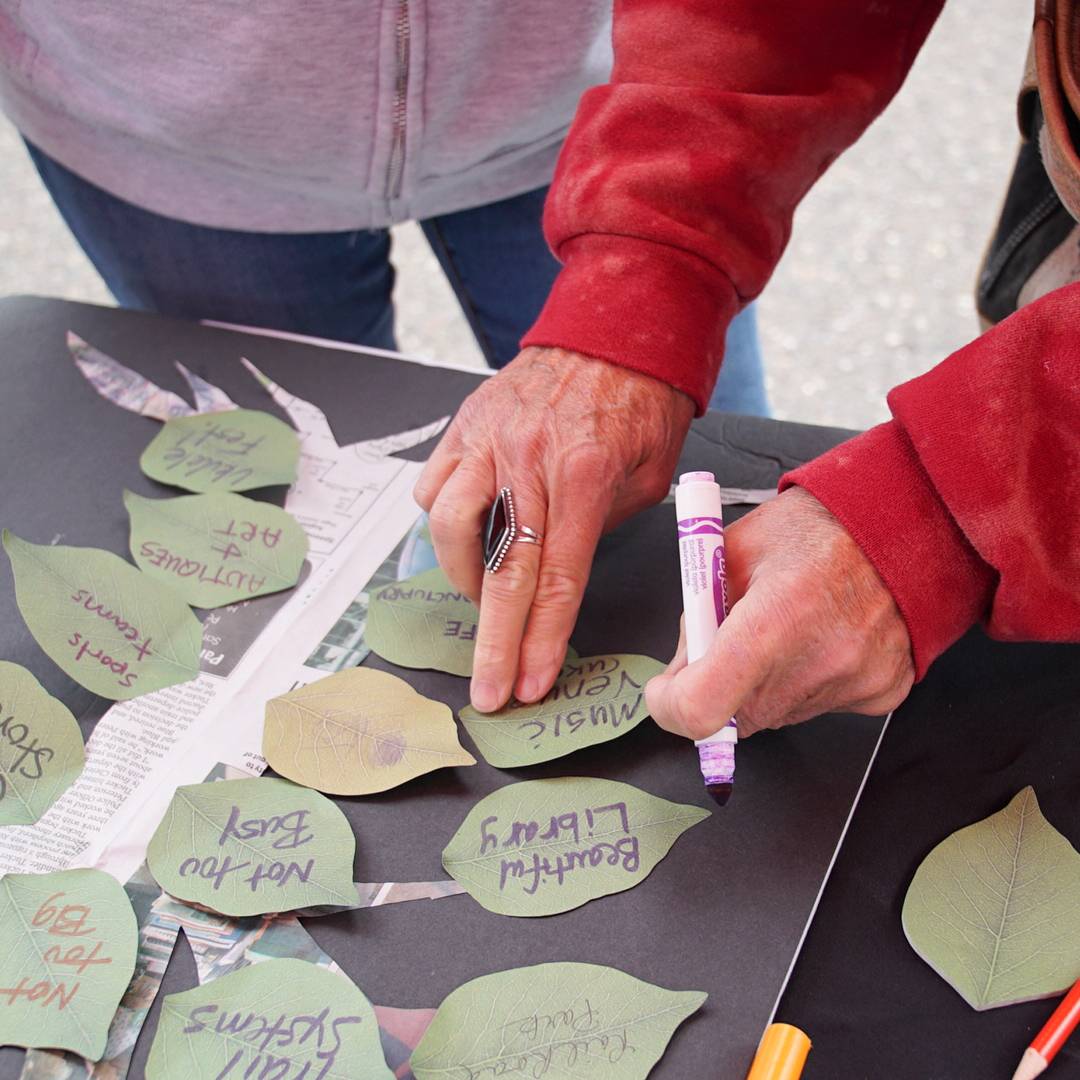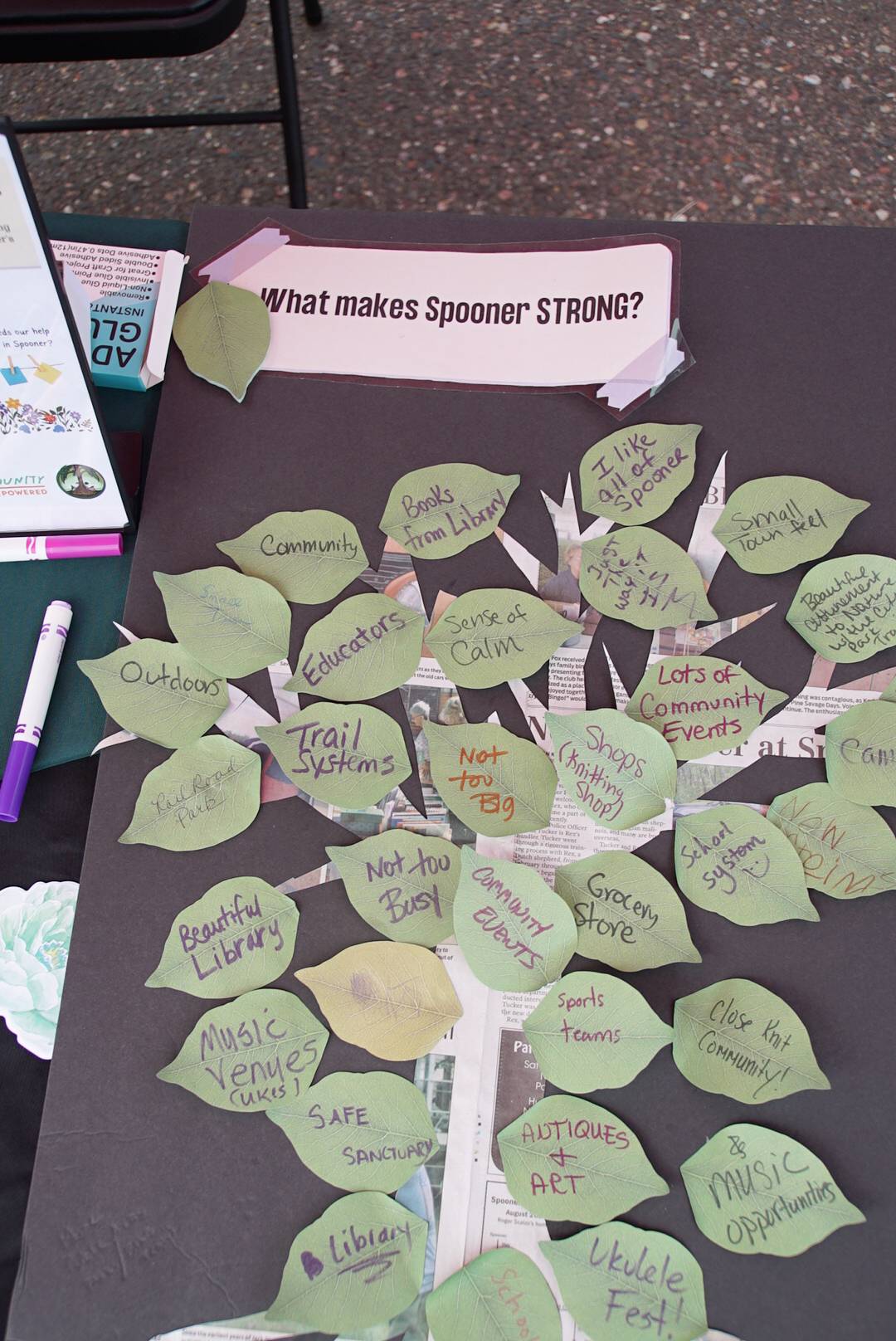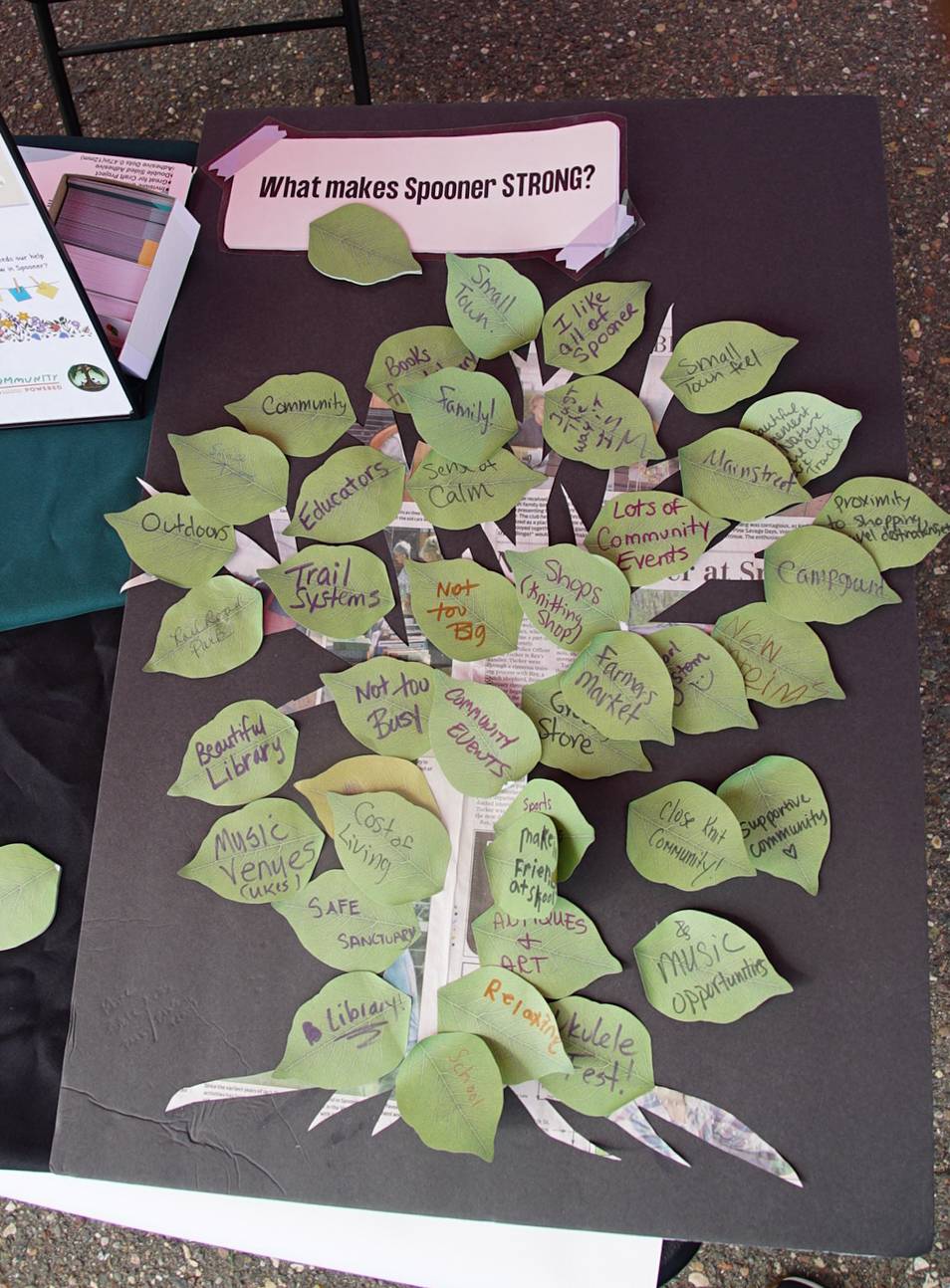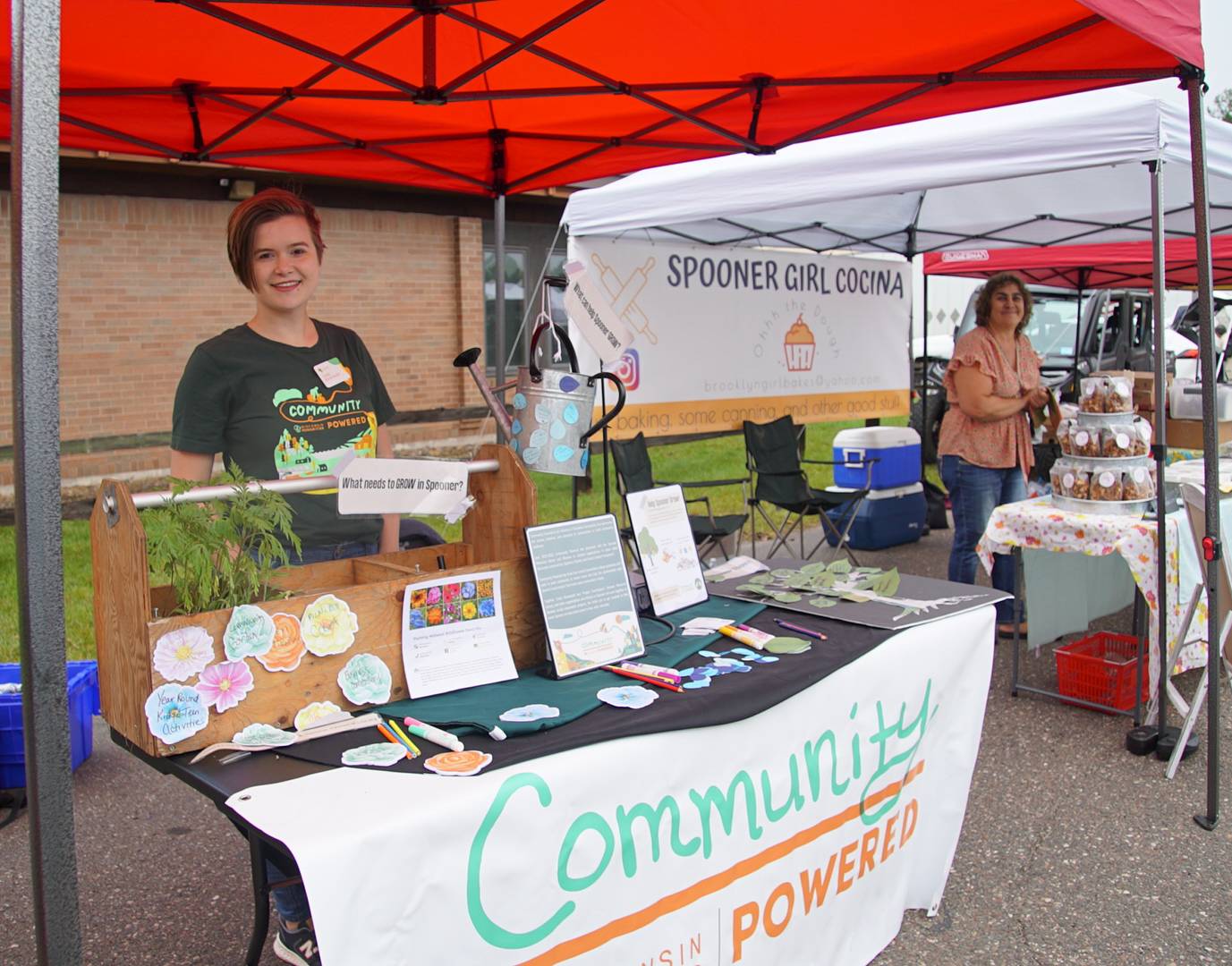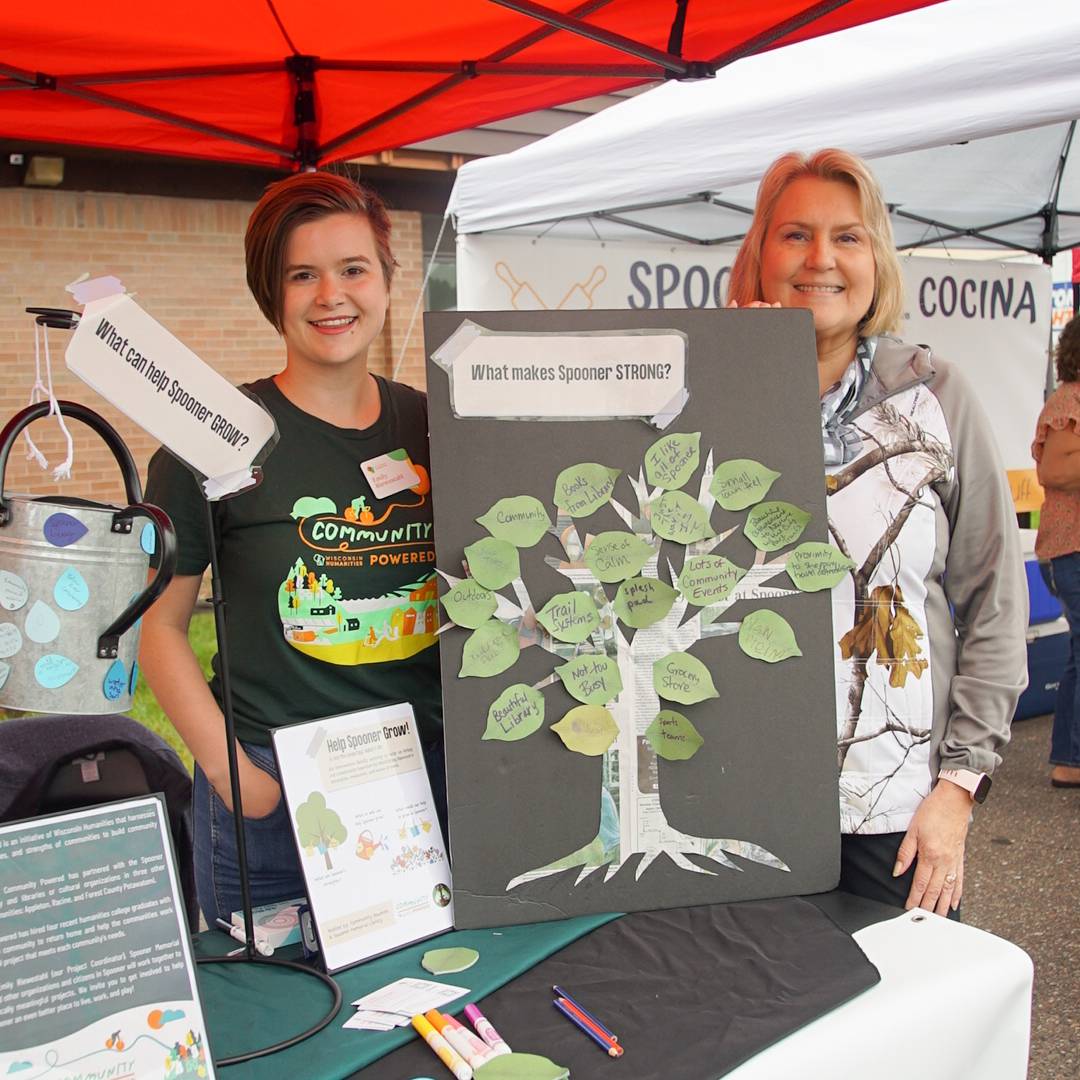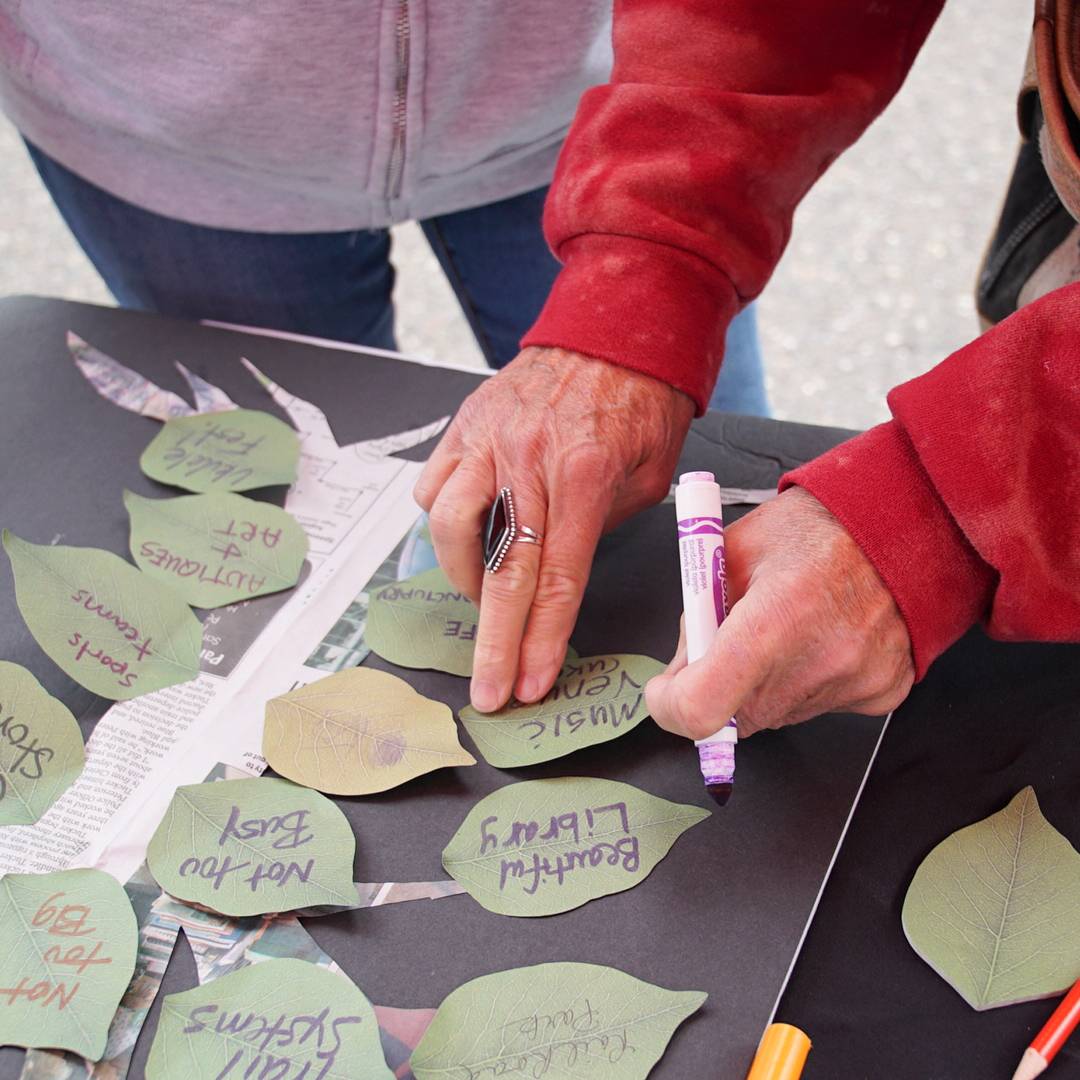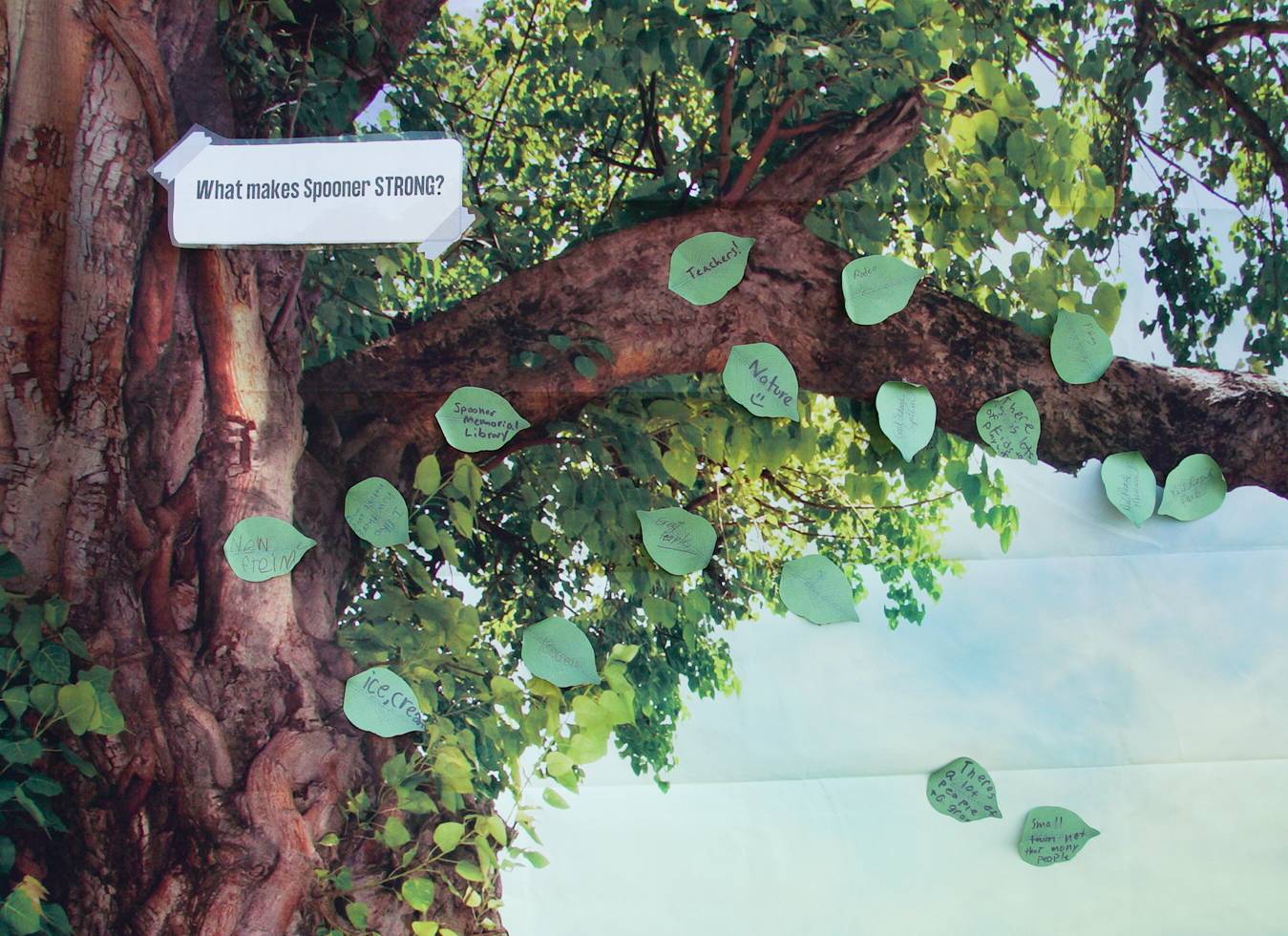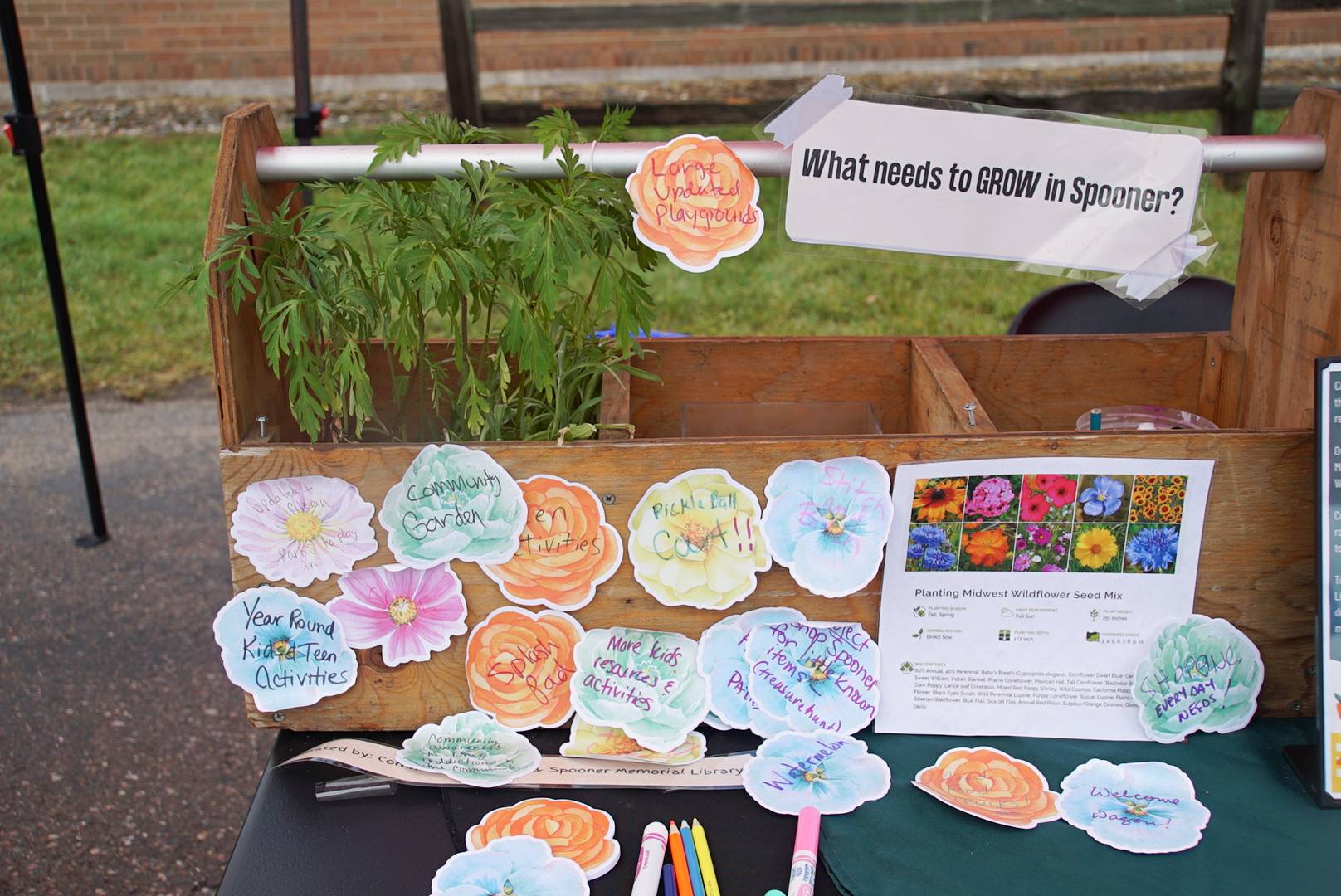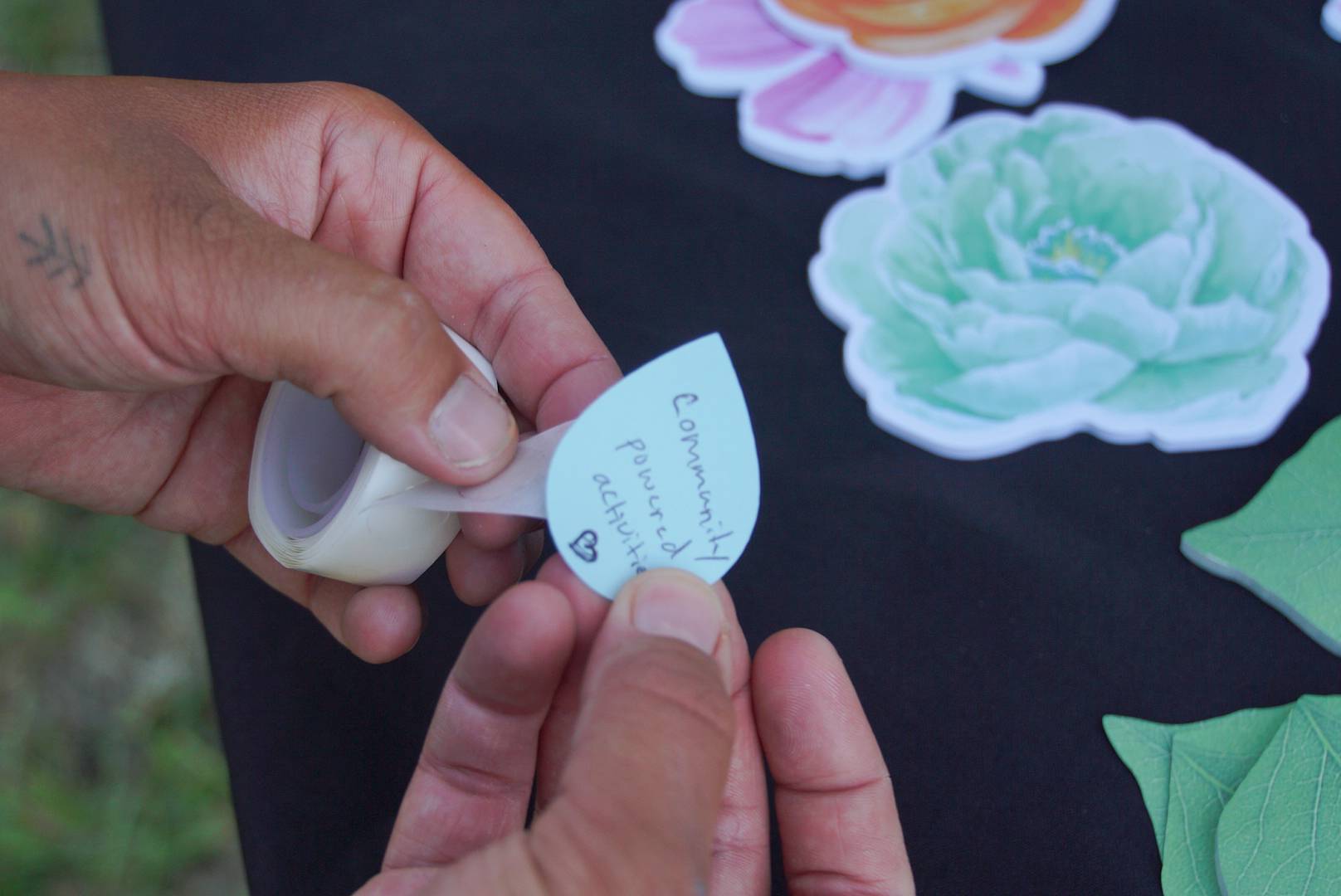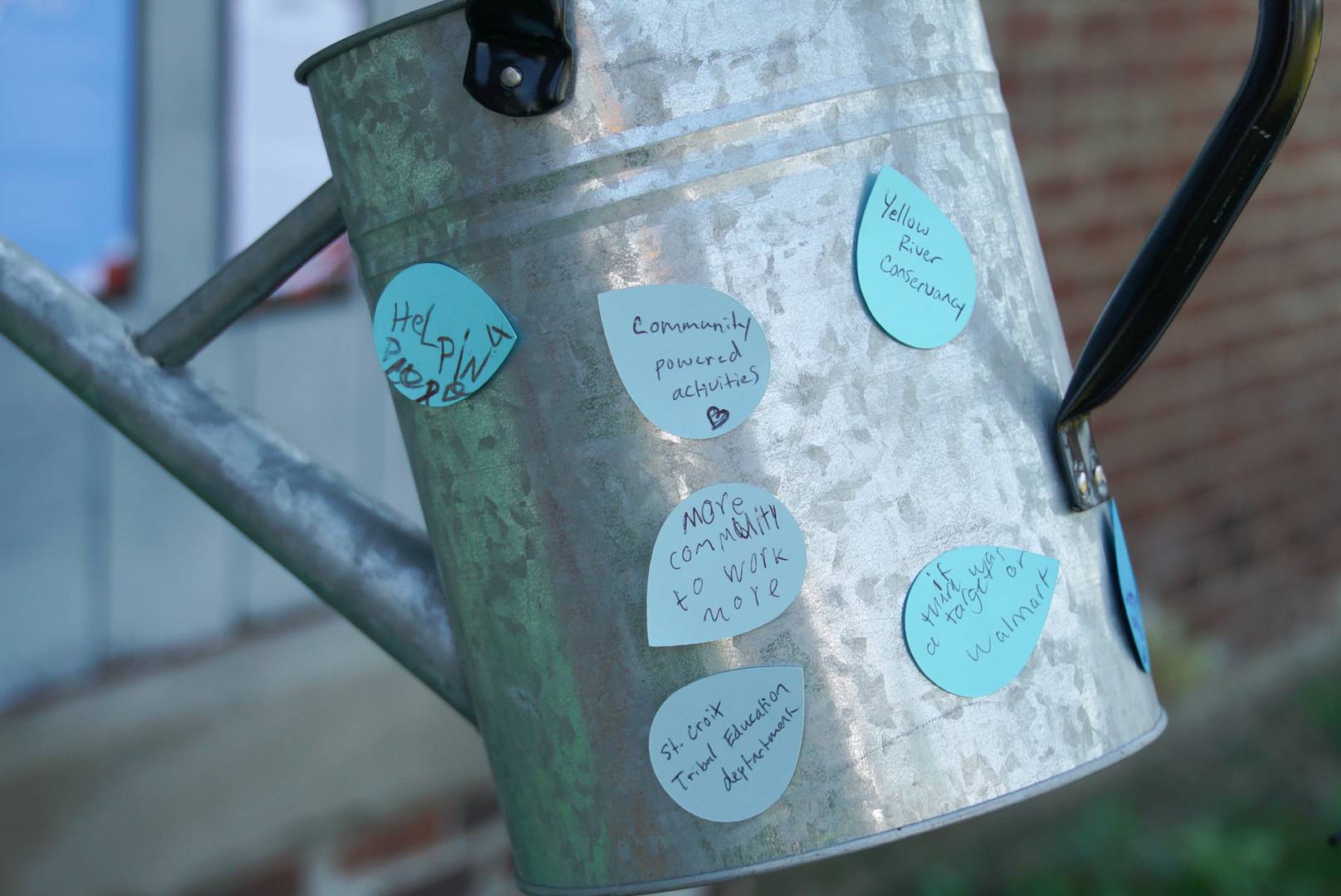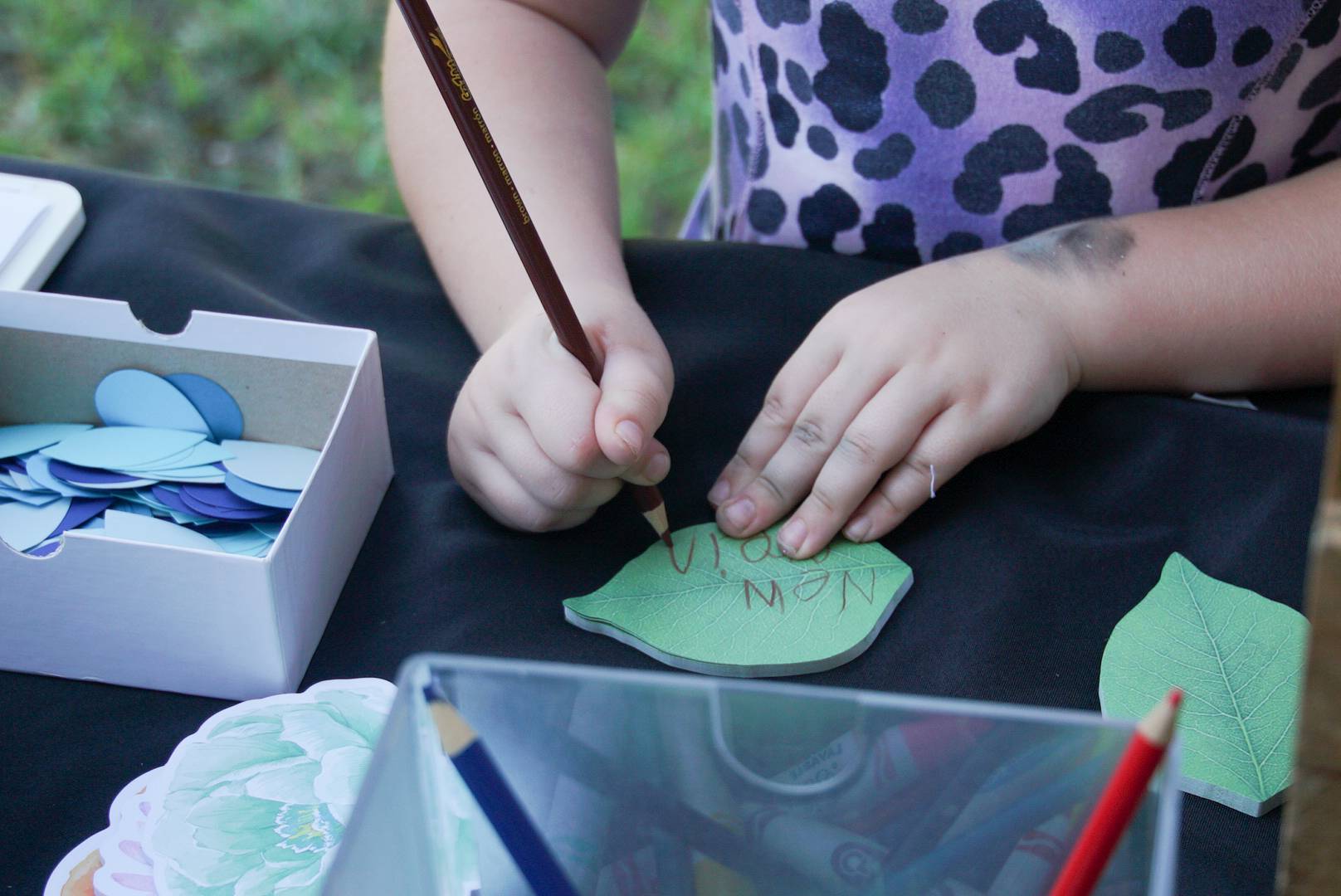 Read Community Responses through our Interactive Image Below!
At the 2022 Jackpine Savage Days  and the Spooner Farmer's Market, we asked community members the following questions to learn more about the strengths, needs, and resources in the Spooner community: 
What makes Spooner strong? (Leaves)
What needs our help to grow in Spooner? (Flowers)
What or who can help Spooner grow? (Raindrops)
Hover your mouse over the leaves, flowers, and raindrops below to see other people's responses. If you are having trouble, click the grey circle icon near the top right of the image to reveal the interactive spaces on the image.