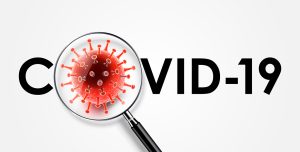 Update June 23, 2022: The Library Director and Board continue to monitor COVID caseload in the community each month. Curbside is still available and spaced tables are available for patrons to use in the library. Staff experiencing COVID symptoms and/or who test positive for COVID are asked to stay home.
Update March 21, 2022: Our response to COVID has always been community driven with safety a top priority. With recent CDC and Public Health masking guidelines we have made the decision to no longer require masks inside the library. This means that we officially move into stage 7.1. Team members continue to be provided with KN95 masks if they desire and patrons will continue to be provided with surgical masks should they desire to mask up in the library. We have always adopted a creative strategy (masking some days but not others) because we understand our community is unique. We will continue to provide hybrid options for programs if able, curbside pickup, and print-from-home services (code 103531). When you visit the library you will see that we have several pub tables for those wanting to space out and work, some shared tables, a Book Nook (small meeting room), and public computers. A reminder that our WiFi reaches past the sidewalk and is free, no password.
Update January 3, 2022: Masks are required by everybody ages 5+ on Mondays and Tuesdays. Masks are recommended Wednesday-Saturday. Curbside is available by clicking HERE. In person programs are happening with safety measures in place, including spaced out seating, limiting number of participants, and offering hybrid (virtual/in person) programs. We ask that patrons who are sick or have been in close contact with somebody who has COVID-19, stay home. We ask that if you are sick and need to return items, that you hold onto them until you are well (give us a call to renew). If you are sick and need to pick up items, please utilize curbside pickup. Computer stations are open. Printing services, including printing from home using Princh, are available. Stay well.
Update October 27, 2021: The Spooner Memorial Library Board met yesterday and discussed next steps in regards to their Pandemic Policy and plan. At the Board meeting it was determined that the extra mask required day (Wednesday) was no longer necessary. All additional safety precautions that were put in place for October due to the spike of COVID cases have been eliminated. Starting today, masking is required Monday-Tuesday and recommended Wednesday-Saturday for everyone age 5+. Masks are available in the library. Staff are required to wear masks Monday-Saturday while out with the public and in close contact with each other. Communal and spaced seating are available all week. Programs can now occur any day of the week, however, spacing is required for any programs Wednesday-Saturday. Curbside pickup, an outdoor laptop, and printing from home are available all week. Both bathrooms are open to the public. The toy section is open, as it has been. Items are not quarantined and haven't been for some time. As always, patrons who are sick or test positive for COVID-19, have been in contact with someone who has COVID-19, or are asked to quarantine should utilize curbside services or call to renew items rather than bringing them back. Like I said in September, our masking policy may seem unique but we serve a unique community and care about everyone. Please take care of each other and remember that a community that is kind to one another is more resilient to tough times (like we are in now). Take care.
Update September 30, 2021: The Spooner Memorial Library Board meets on the 4th Tuesday of each month at 5:00 p.m. and public is always welcome. At our last meeting, the Board and I discussed next steps for the library regarding COVID-19. Right now masks are required in the library by everyone age 5+ Mondays and Tuesdays. Staff wear masks at all time. Large programs are being avoided unless outdoors. At our meeting this week, the Board and I decided to add an extra day of required masking from October 1st to October 15th. During that two week period, we will close half of our computers, eliminate most of our communal seating, and close one bathroom. On or slightly before October 15th the decision will be made to continue these added precautions or to go back to how it is at the moment. We encourage those at high risk to visit the library Monday – Wednesday or utilize our curbside services (give us a call or visit spoonerlibrary.org). We encourage those unable to mask to visit the library Thursday – Saturday as 100% masking is a requirement on Monday-Wednesday. Every day of the week we have accommodations in the form of a laptop for use outdoors and curbside services, including printing from home. Community safety is important to us and so is the ability to stay open and serve the patrons we care about. Our masking policy may seem unique but we serve a unique community and care about everyone. Please take care of each other and love one another.
Update September 17, 2021: Spooner Memorial Library continues to be open during regularly scheduled hours, however, with COVID cases on the rise the library is ready to update it's COVID precautions at any time. Right now masks are required by all staff and by all patrons on Monday and Tuesday. Large events are not being held. Monthly events are held Monday or Tuesday, outside, or online. Both bathrooms are open. The water fountain is closed. Curbside pickup is available every day and a laptop is available to be brought outside. All computer stations are open and have clean/dirty signs on them. Spaced seating and the meeting room is available as well as the gazebo and garden picnic table.
Update as of May 26, 2021: Spooner Memorial Library has been open for quite some time, so if you haven't stopped in, WE ARE OPEN! As COVID cases continue to drop, and with updated CDC recommendations, the library board, director, and team are beginning their "exit strategy." There were careful considerations when setting up the entrance strategy to Covid 19, regarding the library, and now it is time to consider the exit strategy for the library and moving forward.
The board discussed at length the Director's recommendations for moving forward at their May 25th board meeting which stated, "In March 2020, we sought out advice from Washburn County Public Health, Center for Disease Control (CDC), Department of Instruction, and specific library related entities on how to best navigate the COVID-19 pandemic. This has not changed over a year later and continues to guide us in our reopening plan. We are aware of CDC's statement allowing vaccinated individuals to gather unmasked. We will not be asking patrons if they are or are not vaccinated, thus we will continue to require 100% mask compliance at this time. However, we have a plan in place to start moving more towards normalcy. One such plan is to adjust our mask requirement when St. Francis de Sales school is out as students use the library almost daily. Beginning June 7, the library will adjust the mask requirement to the following: Monday-Wednesday will require 100% mask compliance in ages 5+ and Thursday-Saturday will not require 100% mask compliance. This change allows library patrons who are unable to be vaccinated an opportunity to still safely use the library at the beginning of the week. Once Washburn County reaches a 70% vaccinated rate, the library will no longer require 100% mask compliance as the County has approached herd immunity rates. We may make this change prior to the 70% mark if deemed appropriate by public health. The library will continue to host programs outside if possible or limited seating inside. We will be opening more computer stations and more seating has already opened up. We appreciate your patience and respect as we navigate COVID-19 together." The board voted unanimously to approve this update to the pandemic policy and will evaluate it once more at the June 22nd board meeting.
In summary, here is what to expect (beginning June 7th) at Spooner Library. Masks will be required by everyone age 5+ on Monday-Wednesday. If a patron cannot or refuses to wear a mask those days, we will provide curbside service while the patron waits outside. Side note – curbside service is available Monday-Saturday. Masks are not required Thursday-Saturday as an opportunity for those who are vaccinated or unable to wear a mask to use the library without masks. We will continue to have masks and hand sanitizer in our entrance as it is still the recommendation of CDC for people without their vaccinations to wear masks, but masks are not required at the end of the week. Staff will continue to wear masks (to lead by example). All six adult computer stations are open and two spaced computer stations are open in the children's wing. We have no limit on the number of people in the library at one time, though programs that have a lot of attendance will be held outdoors. We have a mixture of spaced tables and community tables in our sitting areas on both the adult and children's sides. Children's toys will be taken out of storage and set back up on the children's wing with the understanding that we will not be able to clean them all between uses. Both bathrooms are open to the public. Our glass barriers will remain up and patrons can choose whether they scan their own items or we scan them. Staff and patrons will be asked to stay home if ill. Returned items and items in delivery from other libraries will no longer be quarantined after a follow up study confirming the extremely rare chance of COVID spread amongst library materials. In the same way that we went into the pandemic with careful thought and consideration for the community, we will continue to do so with our exit strategy. No matter where our patrons stand on issues, such as masks and safety concerns, we hear you. We know we cannot make everyone happy, but we can definitely listen to the voices of the community and to science as we have been. It is time to move forward in the best way we can. SO, YES WE ARE OPEN AND WELCOME BACK!